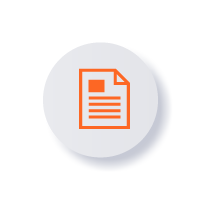 Third-party logistics (3PL) services
Nichirei Logistics Group is a pioneer of 3PL services in Japan's food logistics industry. Our main competitive advantages lie in our ability to both offer the best solutions, based on our long expertise, and implement those solutions utilizing our temperature-controlled logistics network.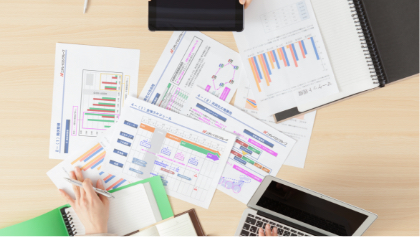 About 3PLThrough our 3PL services, we:
・Create strategic plans to make logistics as efficient as possible on behalf of our clients;
・Offer solutions for setting up logistics systems; and
・Handle everything needed to implement and operate the systems.
3PL makes logistics more efficient
In recent years, companies handling their own logistics have been in urgent need of solutions to reduce costs, improve transportation services, and reduce environmental burdens. We help such companies realize better logistics services and higher overall efficiency—results that cannot be achieved by optimizing individual operations. To this end, we review a client's logistics operations, analyze the results, design an optimum system, and implement it.
Specific optimization
Inefficiencies arise within entire logistics

Total optimization
Logistics network is made smoother and
more efficient

By cutting down on inefficiencies, we can help cut related costs shorten transportation lead times, and lower the enviromental burdens of operations.
Fact finding

We review our clients' logistics operations.

Analysis

We analyze the results of the review and conduct simulations.

System design

We design and propose necessary information systems and optimum schemes.

Implementation

We operate and manage clients' logistics, making further improvements.
3PL services: benefits
Lower transportation costs

Logistics costs are clarified and cut
Logistics-related investments are reduced

Better services for clients

Transportation lead times are shortened
High-frequency, –small-batch deliveries

Higher quality transportation services and improved operational efficiency

High utilization and high service quality
Inventory optimization and efficient operations

Reduced environmental burdens

CO2 emissions by improvement of utilization
CO2 emissions by modal shift
In an outline of logistics-related policies from 2013 to 2017, issued by the Cabinet Office of Japan in June 2013, 3PL services are recognized as a means of achieving efficient logistics to support industrial activities and people's livelihoods.
From 3PL to LLP
Conditions surrounding logistics have grown more complicated in recent years, so more sophisticated services are needed for complementing and outsourcing the management functions of logistics operations. Nichirei Logistics Group can go one step further from its position as a 3PL service provider and assume the position of a lead logistics provider. This enables it to manage logistics on behalf of client company, ultimately leading to greater convenience for, and satisfaction on the part of, the company's clients.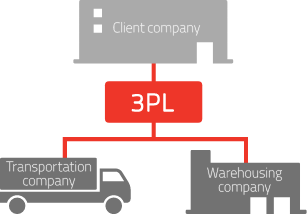 3PL
Position

Intermediary between the client company and the transportation company

Main role

Reconciliation among interested parties

Main functions

Control all aspects of logistics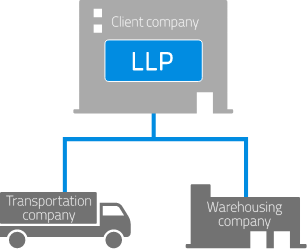 LLP
Position

Entity within the client's company

Main role

Plans and manages logistics on behalf of the client

Main functions

Supports logistics planning and management functions