WHAT'S NEW
Notice on the consolidation of a joint venture company in Vietnam and the groundbreaking ceremony for a new center.
Nichirei Logistics Group("NLG") announces that on 21 July NLG made an additional investment in the Vietnamese joint venture Nichirei TBA Logistics Vietnam LLC ("NTBA"), making it a consolidated subsidiary.
Prior to consolidation of NTBA, a groundbreaking ceremony was held on 19 July at the planned site for the construction of NTBA's new warehouse.
The ceremony was attended by the people concerned with the joint venture partner Tan Bao An Logistics Joint Stock Company ("TBA") , Long An Province, and Long Hau Industrial Park, who prayed for the safety of the construction work. The new center is scheduled to be operational in the second half of 2024.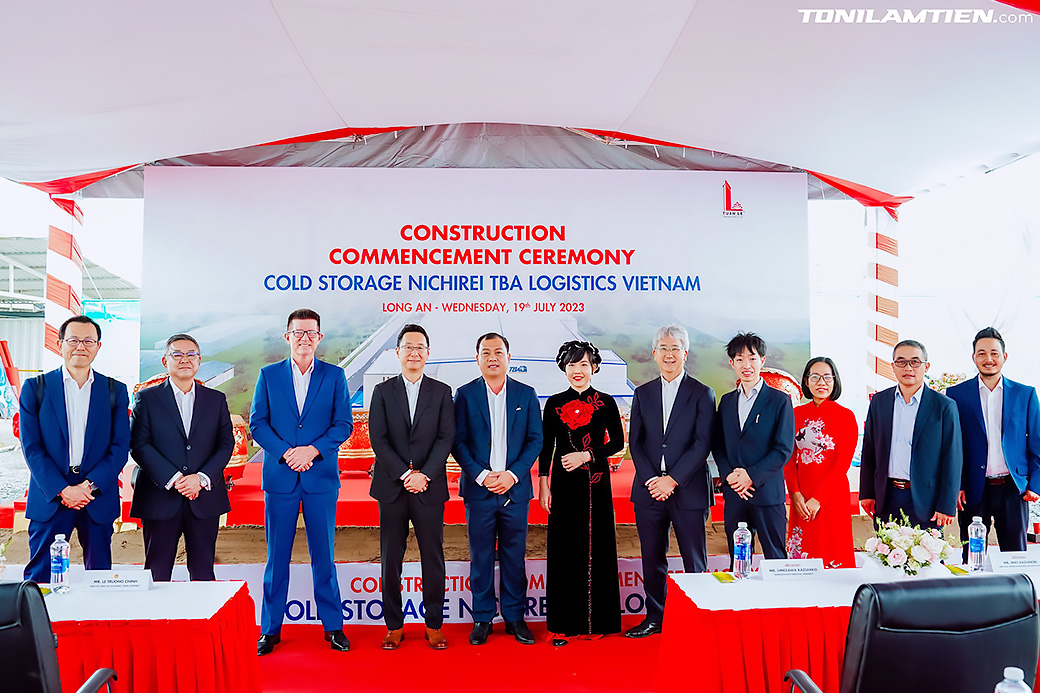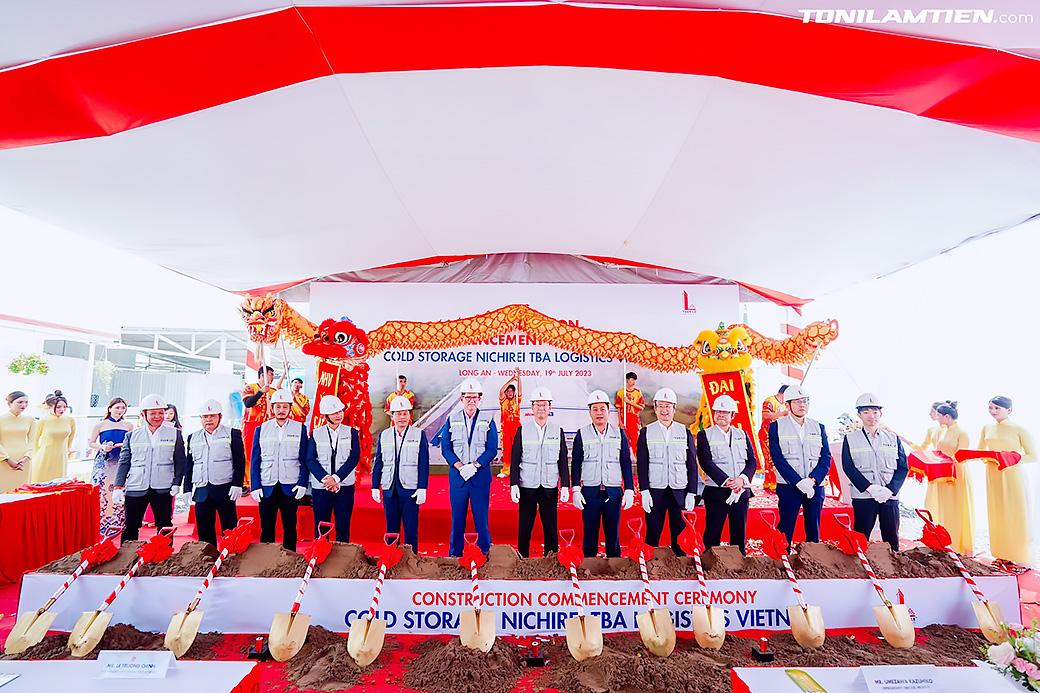 <Announcement of New business by establishing a joint venture in Vietnam
https://www.nichirei-logi.co.jp/english/news/2022/20230217.html
<Contact information on this matter.
Corporate Planning Department, Nichirei Logistics Group Headquarters, Nichirei Logistics Corporation
Email: N1040X003@nichirei.co.jp
---